Enjoy your stay in York in this luxury caravan rental sited on a prime plot on the popular Goosewood Holiday Park York which has an indoor swimming pool, fishing lake, bar and bistro with Sky Sports and a licensed mini-market (Leisure centre has seasonal opening days/times during mid to late March to Dec - please enquire for full details.)  
White Rose caravan is a fully equipped self-catering caravan rental near York with central heating, double glazing and wifi installed direct to the caravan so that you don't have to share or pay for the site wifi.
If you want to visit York but still have the peace and quiet of the countryside then this is the accommodation to book. Easy access into York (approx 6 miles) by car, park and ride or bus.
If you want to visit York during the winter then White Rose caravan rental York is warm and comfortable thanks to the double glazing and central heating. Many guests have enjoyed New Year and Valentines day in White Rose.
Goosewood holiday park York is only closed for the month of January (Leisure centre/bar not open in February) so you can stay in White Rose and visit York for 11 months of the year.
Your widget will appear here.
White Rose sleeps 4 and has:
Main bedroom with double bed and ensuite toilet and basin
Twin bedroom with 2 small single beds (approx 27 inch wide)
Shower room with large shower, toilet and basin
Fully equipped kitchen with microwave, cooker, fridge and freezer
Lounge with lots of seating and a Samsung Smart TV with Blu Ray DVD player.
Private wi-fi direct to the caravan
Double glazing and central heating make it an ideal stay during the cooler months also
Dining area for 4 people
Parking for 2 cars
Extensive decking at the front and side of the caravan so that you can enjoy dining and relaxing al fresco!
Prime plot on Goosewood Holiday Park York overlooking open countryside
Check in between 3pm and 8pm. Check out 9am to 10am 
This caravan rental is ideal for a short break in York for the family, a York break for 2 or a longer holiday.
CANCELLATION POLICY - Our usual cancellation policy is now extended to include a full refund if you are unable to travel due to Government restrictions (lockdown, tier system, mixing of households). Guests should purchase their own travel insurance to cover cancellation in the event of someone catching Covid or having to self-isolate.A quick search of Google will show insurance companies that now offer this.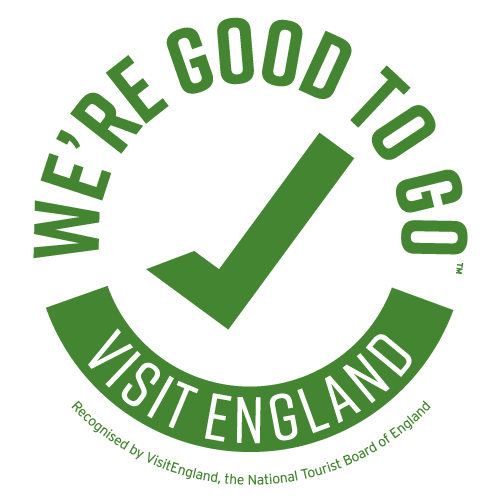 COVID-19 UPDATE
We would like to reassure our guests that we are following official Government guidance with regard to cleaning and social distancing.
Working with our professional cleaning company, a risk assessment has been carried out and additional cleaning processes devised. Our cleaners will use PPE and are fully aware of the extra deep cleaning that will be required. We have always received favourable reviews on the standard of cleanliness in White Rose and we will ensure that our standards continue to remain very high.
If you are experiencing COVID-19 symptoms on your arrival day you should self-isolate at home in line with the current Government guidelines and not travel to the caravan. This also applies if you have been asked to self-isolate. We will email you before arrival with further information on what to do if you experience symptoms during your stay.